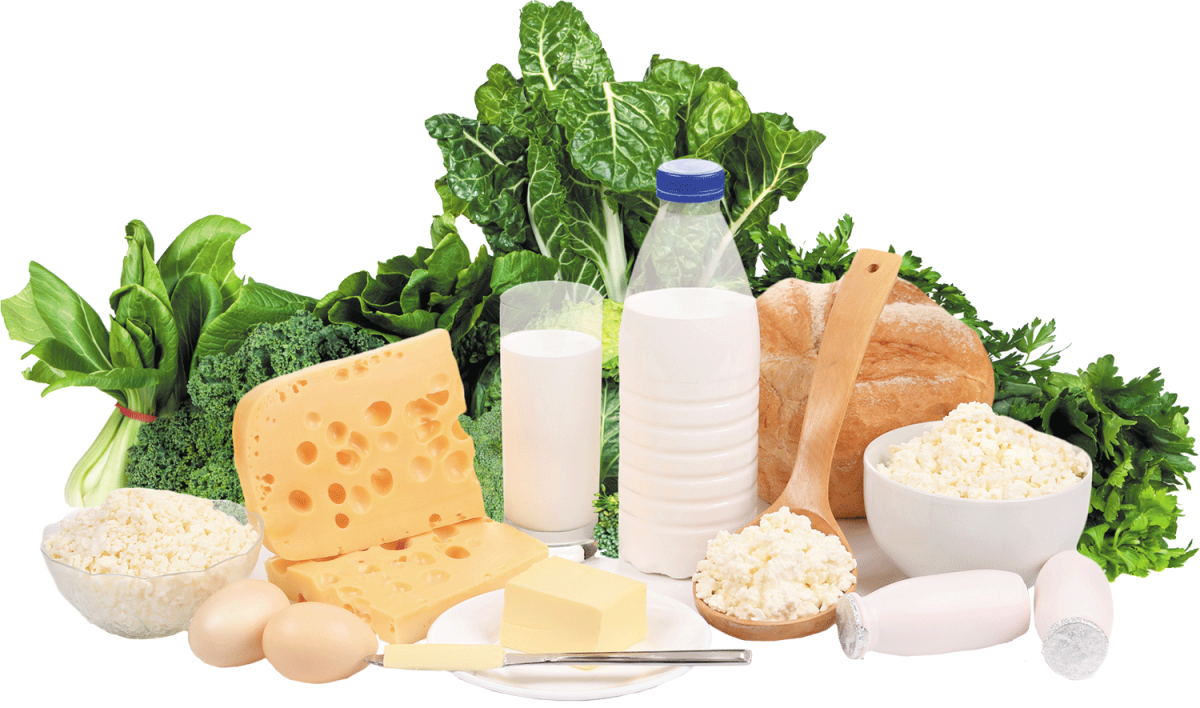 "Stronger the bones, healthier the you". It is important that you have strong bones from an early age as that will help you in living a healthy life. There are two main nutrients that play a key role in keeping your bones and teeth stronger – Calcium and Vitamin D. Calcium makes the structure of your bones and teeth whereas Vitamin D helps in the absorption of calcium and bone growth. If the health of your bones is not good then later in life, there are high chances that you will develop diseases like osteoporosis and rickets. These diseases make your bones very weak and brittle. As a result of this, your bones tend to break easily with just a simple fall. A healthy balanced diet is very important in keeping your bones strong as they give you the required nutrients.
Daily requirement of calcium and vitamin D by adults:
Adults < 50 years – 1,000 milligrams of calcium and 200 international units of vitamin D
Adults > 50 years – 1,200 milligrams of calcium and 400-600 international units of vitamin D
The above mentioned requirement of calcium and vitamin D can be fulfilled by consuming variety of foods:
Yoghurt – Generally people try to get vitamin D from exposure to sun, but yoghurt is a good source of calcium as well as vitamin D. You must eat one bowl of yoghurt every day to make your bones strong.
Milk –  Milk contains calcium that will provide you with 30% of your daily dose of calcium. There are some brands that offer milk fortified with vitamin D, you can try that also.
Cheese – Cheese is a rich source of calcium but that doesn't mean that you eat a lot of it. 1.5 ounces is enough for your daily requirement that will make for 30% of calcium. You should eat it in moderation.
Sardines – It is a fish that a very good source of both calcium and vitamin D. It tastes delicious and you can try adding it in your pastas or salads.
Eggs – You can eat egg as it gives you 6% of daily requirement of vitamin D. It is easily available and also can be prepared fast. Egg yolk has vitamin D.
Salmon – Though salmon is a rich source of omega-3 fatty acids but you should also know that it fulfils your 100% daily requirement of vitamin D. Enjoy and keep your bones & heart healthy.
Spinach – If you consume one cup of cooked spinach then you will get 25% of daily calcium along with fibres, iron and vitamin A.
All the above mentioned foods must be included in your daily diet for better and stronger bones.