Hip Replacement Revision Surgery – Revision Process & Preventions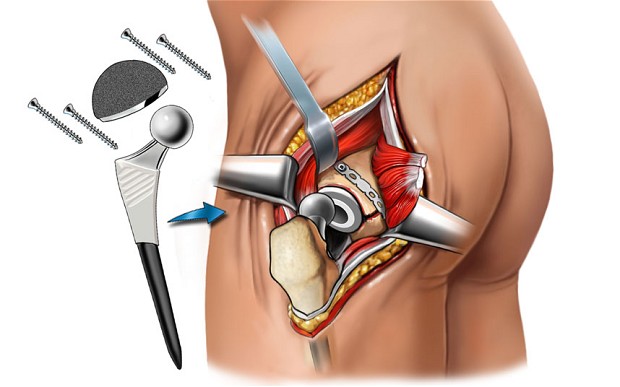 Hip replacement surgery has become very popular nowadays, but hip replacements don't stay forever. When they deteriorate or fail too early, patients require revision surgeries in order to rectify the complications and obtain new implants. Revision surgeries are thought to be riskier than basic hip replacement surgery, but they can help the patient in getting relief from pain.
In hip revision surgery, the surgeon removes the problematic or dead hip implant and swaps it with a latest implant. This procedure, though risky and complicated, can dismiss pain from complications and you again get an opportunity at reinstating mobility.
Reasons behind Revision Surgery
The primary reason behind hip replacement revision surgery is the deterioration of the previous hip implant. Symptoms that reveals the need of revision surgery includes sudden pain, swelling or trouble while moving the joint.
If you are experiencing these signs and symptoms, you are advised to see a doctor immediately. Yet, these signs don't always mean a revision surgery is needed.
The Revision Procedure
Revision process is almost similar to the previous surgery; the only difference is that it is a kind of revision on the general surgery. The surgeon makes a new cut. Then he detaches scrubs and restructures the hip replacement. Time of recovery is also same.
Re-incision
The surgery may be done on the previous incision or the surgeon can make a new one. This time the incisions made by doctor are extended and wider than the cuts made during the initial surgery.
Removal & Reconstruction
The next step is to remove the damaged or failed parts of the previous used cement. The doctor before the surgery also removes unhealthy or ill bone and tissue and then he arranges the area for the new implant. Depending on the degree of the impairment, this can take time. In case of excess bone loss, the doctor will restructure the bone by means of bone grafts, screws and metallic plates. Afterwards, the new device is implanted by the surgeon.
Recovery
In order to help the process of healing, the patient is suggested to wear a brace or splint Movement is restricted more at least 6 to 12 weeks.
How to Prevent the Need of Revision Surgery
Prevention in the case of hip replacement is possible only when proper care is taken by the patients. He needs to take some precautions during the recovery period. Displacement and blood clots can be a serious issue and generally, these complications occur if a patient is doing excess of physical movement. Your surgeon will advise you to do exercise on regular basis and this must be strictly followed.