How to Manage Pain after the Total Knee Replacement Surgery?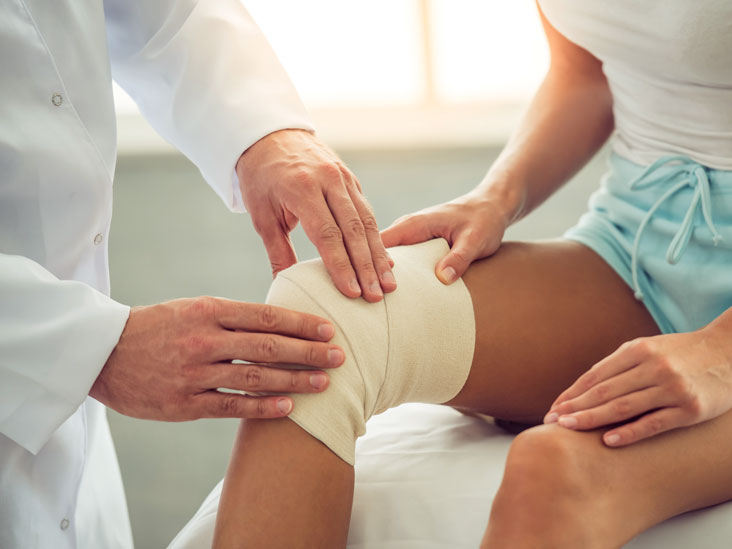 Pain is the major concern for patients who are about to have total knee replacement surgery. Postoperative all the patients with knee surgery want to know what are the discomforts they have to face, and about the medication, they have to take.  When you know about the pain and then you are in pain at least significantly it reduces the fear and helps you manage the expectation.
Some small tips are explained below which can be of great help for you in relieving pain:
Rest
Total knee surgery takes a large toll on your body, and you cannot expect to resume your regular activity within 4 to 5 days after the surgery. The damage caused to your knee is also over the period of time hence the healing and recovery time also takes over the period of time.
Pain, swelling and over activities are all co-related. The antidote to all three problems is rest. Being on the feet it causes both pain and swelling. The knee is very complex joint and also it has rich nerve endings in the body. So if and when it is overused the knee will cause discomfort and pain.
After the first week of recover be active in short spurts and rest for a longer period in between. Do expect that you will not be able to do your housework and activity like gardening before 2-4 weeks of time. That to the recovery time varies from person to person.
Ice
For pain management of the knee, ice is an essential item. Ice can reduce pain in combination with the medicine. Special recommendation by a doctor is made for the patients to use special wrap around compression bag. Gel pack can also be of greater help which you can keep changing regularly and then again keep them in the freezer. Rest while you are icing.
Medicate:
After the surgery, your surgeon will put you on pain relief medication. With so many narcotics there are side effects too so follow the instruction of the doctor is highly recommended. Pain may cause swelling which actually interferes with your physical therapy, your healing and certainly your progress. At low pain, the medication given by the doctors works more effectively.
Elevate
Elevate you leg as much as you can especially when you are sleeping or laying down put three four pillows beneath your leg. This technique to keep your legs elevated will lessen the amount of pain in your knees.