Joint replacement some frequently asked questions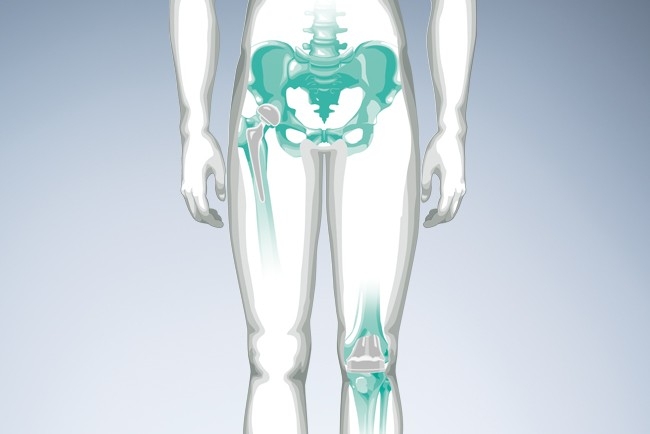 What is the total hip replacement?
The term is somewhat misleading. The total hip replacement is an implant used to recap the worn bones ends. The head of the femur bone is removed, a metal stem is then inserted into the femur shaft and on the top of the bone, and a metal or ceramic ball is capped. The worn out socket also called acetabulum is smoothened and lined with a metal cup which either could be made up of plastic, metal or ceramic. Now there is no rubbing of bone and hence the pain and stiffness are also reduced.
What is total knee replacement?
In total knee replacement surgery, the knee itself is not replaced in the surgery but rather an implant is used to recap the worn bone ends. This is done with the metal alloy on the femur and plastic spaces on the kneecap. This creates a new, smooth cushion and a purposeful joint that can reduce pain up to greater extent.
Who requires total knee or total hip replacement surgery?
The people suffering from arthritic pain that also limits the daily activity of living are considered for the hip or knee replacement surgery.  When the conservative measures like exercise, physical therapy, and medication are proven ineffective then certain examinations are done.  After a regular careful examination and diagnosis of the particular problem patients are recommended for the surgery.
How long by new joint (hip or knee) last?
All implants including knee and hip implant have a limited life expectancy depending on the patient's age, weight, daily routine and medical conditions. A total time period for implant will vary in every patient. It is important to remember that an implant is just a medical device and apart from being worn and torn it may also mechanically fail. It is very important that the patients follow the surgeon's recommendation after the surgery; however, there is no such guarantee for any specific life of the implant.
What are the major risks?
Most surgeries go well. Two serious complications are blood clot and infection. To avoid these complications the surgeon will recommend antibiotics, blood thinners or compression device.  Inside the operating room also proper care is taken so the infections can be avoided.
How long will I be in the hospital?
Most of the patients after the day of the surgery, in the next morning, are asked to do certain physical therapy in presence of a therapist. After two days mostly all the patients leave with all medication and instruction of physical therapy.